OUR PORTFOLIO: ACTIONS SPEAK LOUDER THAN WORDS
Explore the hallmark examples of our work
Global Semiconductor Manufacturing Company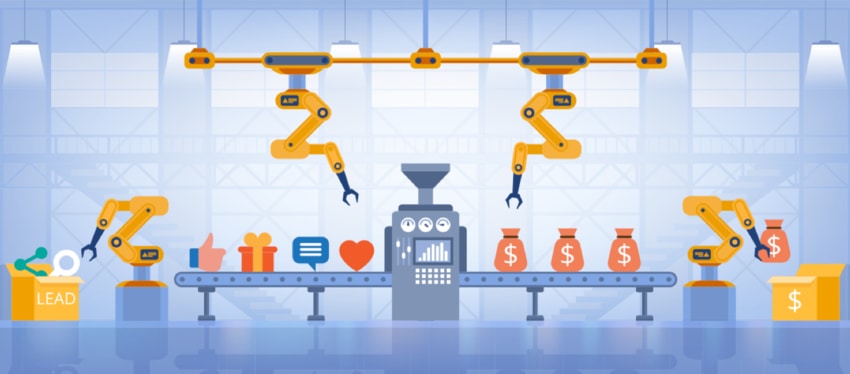 Multinational semiconductor company that produces and supplies printed circuit boards for automotive, medical and appliance manufacturers across the world.
See More
CHALLENGE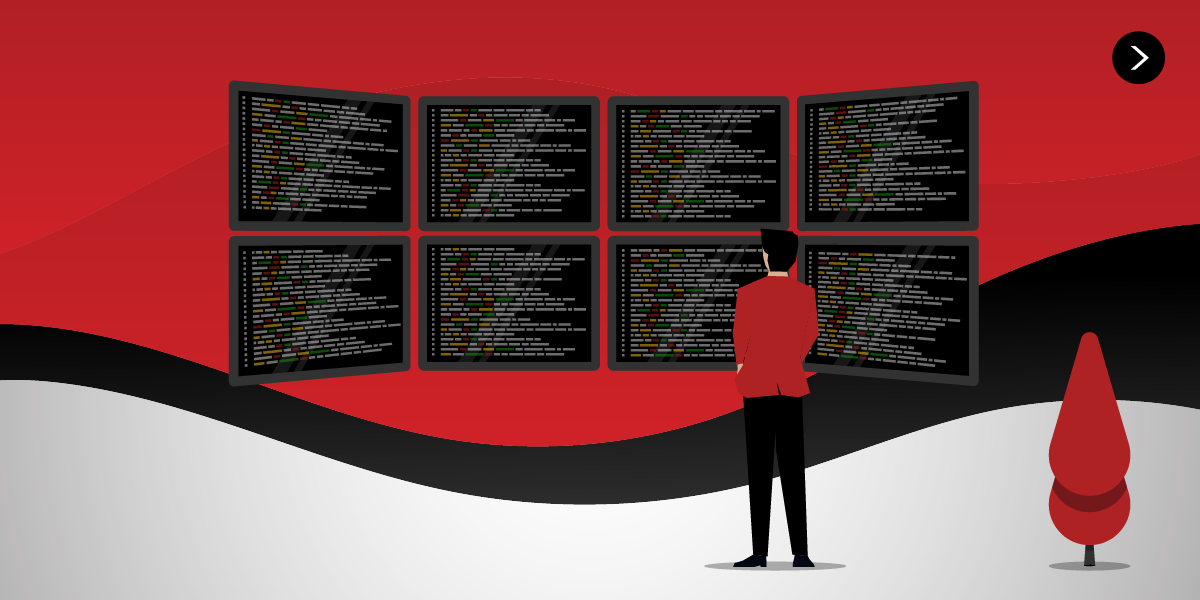 With increase in number of customers, marketing data and customer contact data spread across multiple systems, they were not able to visualize a 360 degree view of the customer. Without an account hierarchy it was difficult to understand the business relationship with their customer's companies and their subsidiaries. Due to lack of standardization, the quoting process was time consuming and prone to errors. Added to that, the disconnect between their sales and manufacturing lead to longer business cycles.
SOLUTION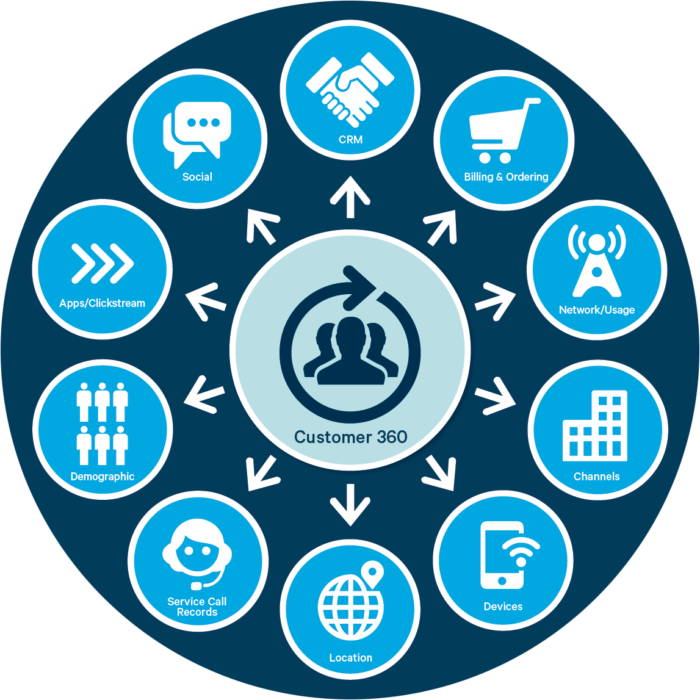 Adisols put a product proposal to implement Sales cloud to streamline their sales process end to end. We build Customer 360 dashboards into account pages to help sales teams quickly understand the customer. We also implemented Salesforce CPQ to create a uniform quoting process and electronic signatures for approvals. We further created an integration with their ERP system to process closed deals.
RESULTS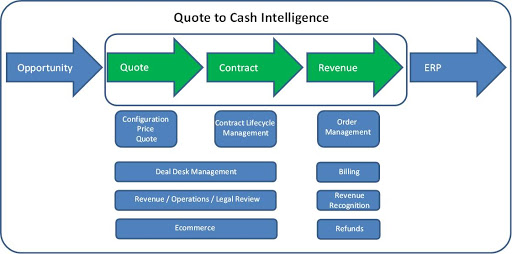 The sales team reported a huge jump in sales productivity with access to right data, accurate quoting and automated processes. The opportunity to quote cycle reduced from an average of 3 days to fewer than 2 hrs. Quote to cash cycle was reduced by 50% through automation and integration with ERP. The sales leadership was very impressed with the increased transparency in deal pipeline and quicker sales cycles.
TECHNOLOGIES AND TOOLS
Salesforce Sales Cloud, Salesforce CPQ, Docusign, Sage ERP
Packaging Equipment Manufacturing Company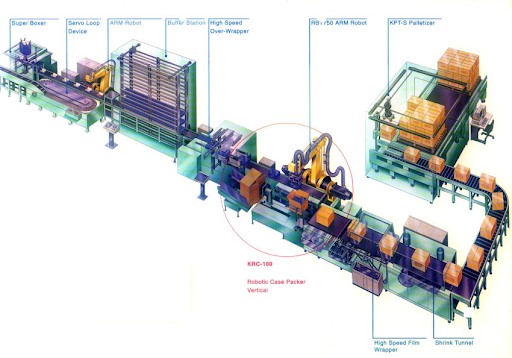 California based company that engineers, manufactures and services custom packaging and robotic equipment for various industries for food and beverage processing, palletizing, conveying and packaging.
See More
CHALLENGE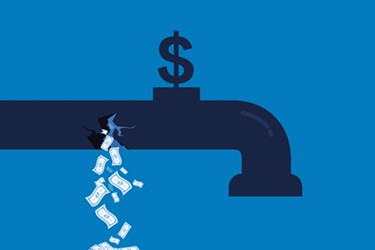 The customer saw an explosive growth in demand for their products and services, but their sales were still on decades old systems with a legacy database, disconnected data in spreadsheets, documents and emails. The sales and service was conducted through email/phone and the leadership lacked visibility into the process. Proactive upselling and cross selling was almost non-existent due to lack of data and tools. This has led to missed opportunities, poor customer service, lack of satisfaction from customers and employees, all resulting in loss of revenue.
SOLUTION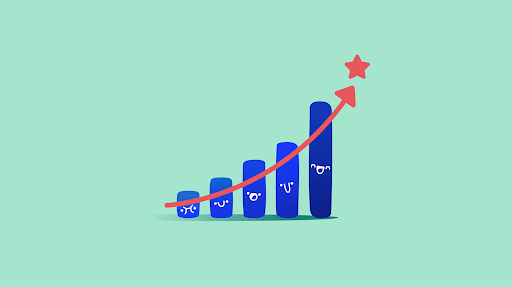 Adisols implemented Sales cloud and integrated their website and email to Salesforce. We also implemented CTI/softphone and got all email and phone activity tracked in one place. We put in products, pricebooks, quotes and assets to track the sales process in a more efficient manner. We create process automations for proactive servicing, upselling extended service contracts. We created a custom product category and interest lists to upsell proactively when a new product is introduced. Case management from Service cloud replaced their email based support and integration with box.com put customers documents, contracts tied to their contacts.
RESULTS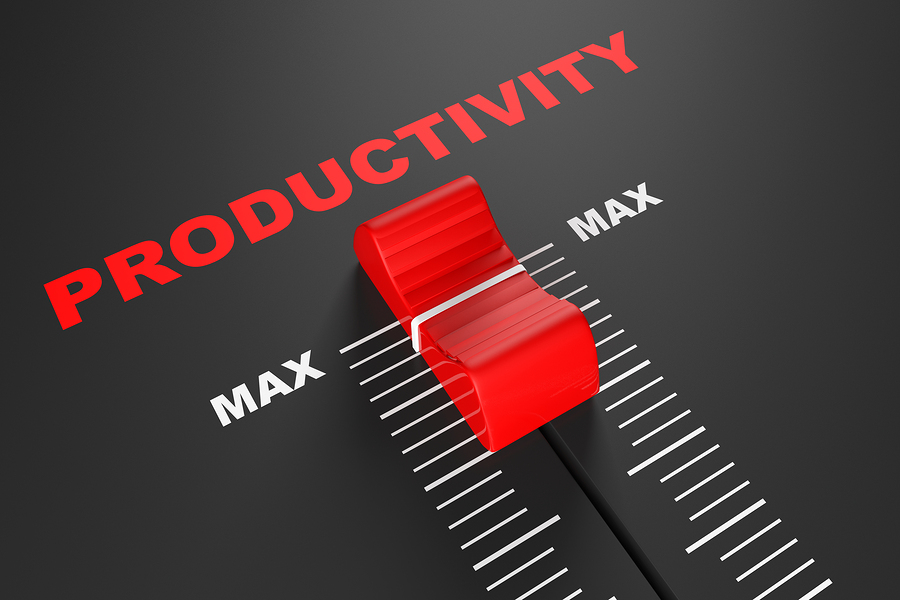 The sales leadership saw the shift from a reactive mode to a task driven sales and service. The sales team was able to stay on top of the deal pipeline as well as understand upselling opportunities that were otherwise lost. Their service saw a huge transformation with better case assignment, escalation rules and effective prioritization of work. By putting all of the data in one place, sales and service were able to understand the end to end picture of a client's engagement, their pain points and needs which improved sales productivity.
TECHNOLOGIES AND TOOLS
Salesforce Sales Cloud, Salesforce CPQ, Docusign, Sage ERP
Health Cloud for a Florida based speciality clinic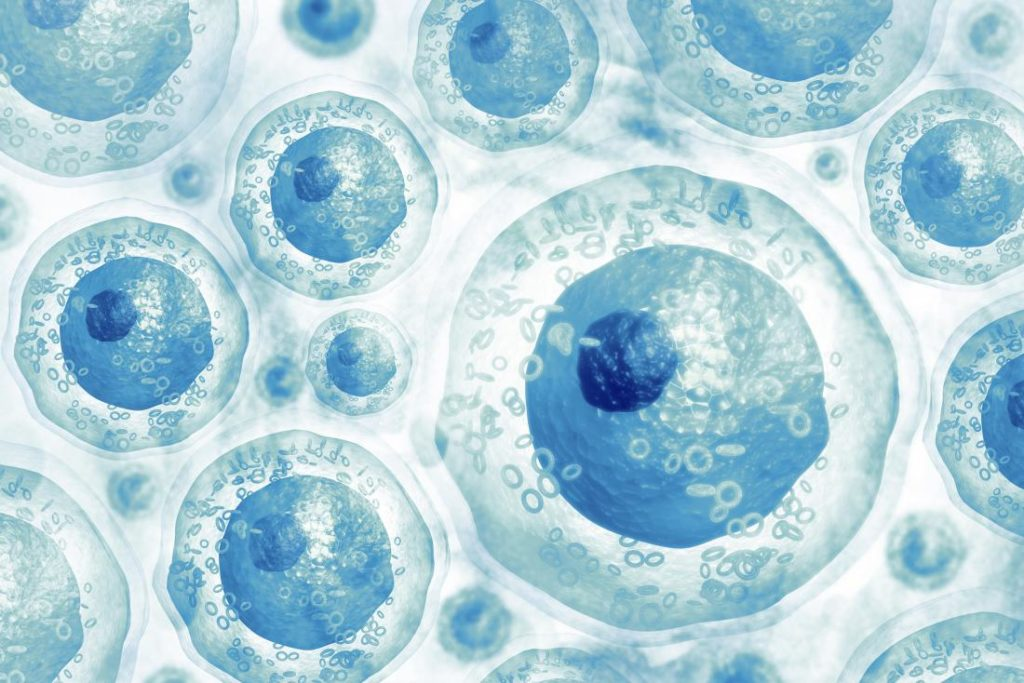 Florida based speciality clinic which offers regenerative and alternative medical treatments for pain management, anti-ageing, weight management, fitness and well being expanding their operations at multiple locations.
See More
CHALLENGE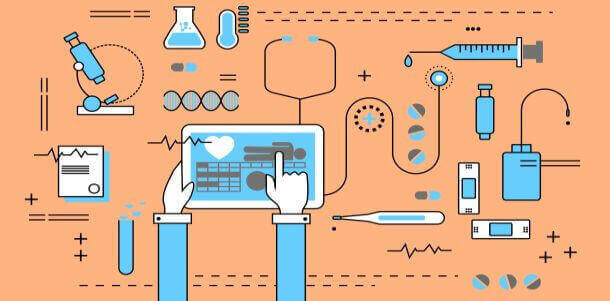 With increase in number of customers, marketing data, electronic health records and customer contact data spread across multiple systems, they were not able to visualize a 360 degree view of the customer. The client's goal was to reduce costs, increase patient satisfaction, and improve overall customer satisfaction. The requirement was to bring the disparate systems together for consumers while also piecing together their own discrepancies in the platform.
SOLUTION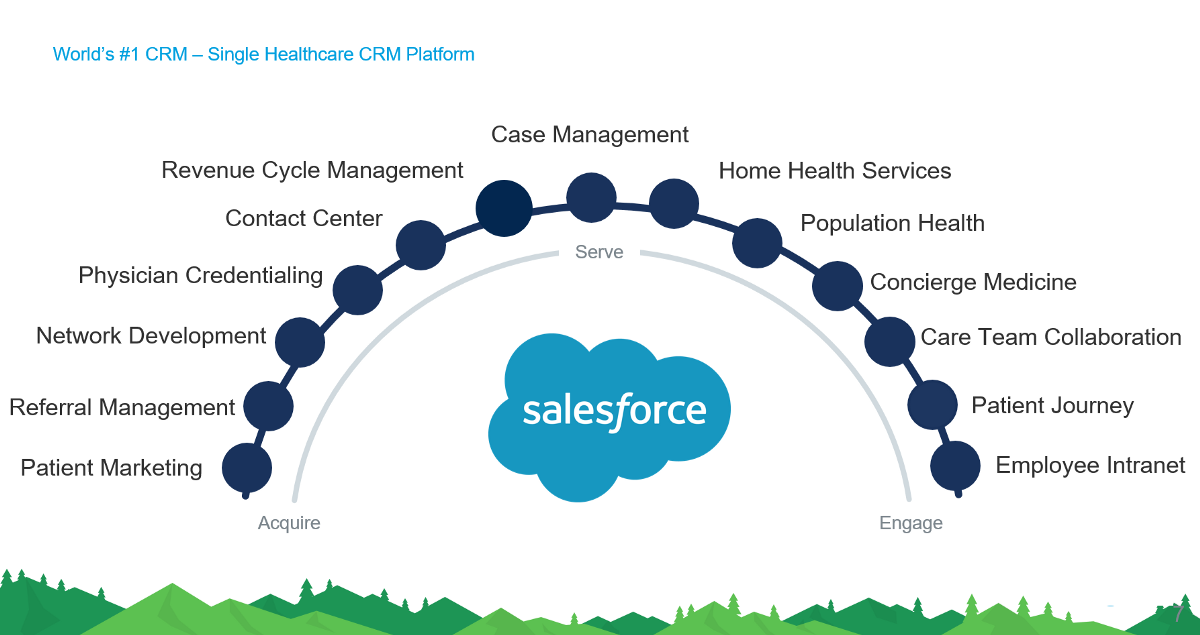 Adisols put a product proposal to implement Health cloud, integrate with their EHR system, implement an integration with their merchant account, implement marketing cloud and datorama for a full marketing automation and end to end analytics.
RESULTS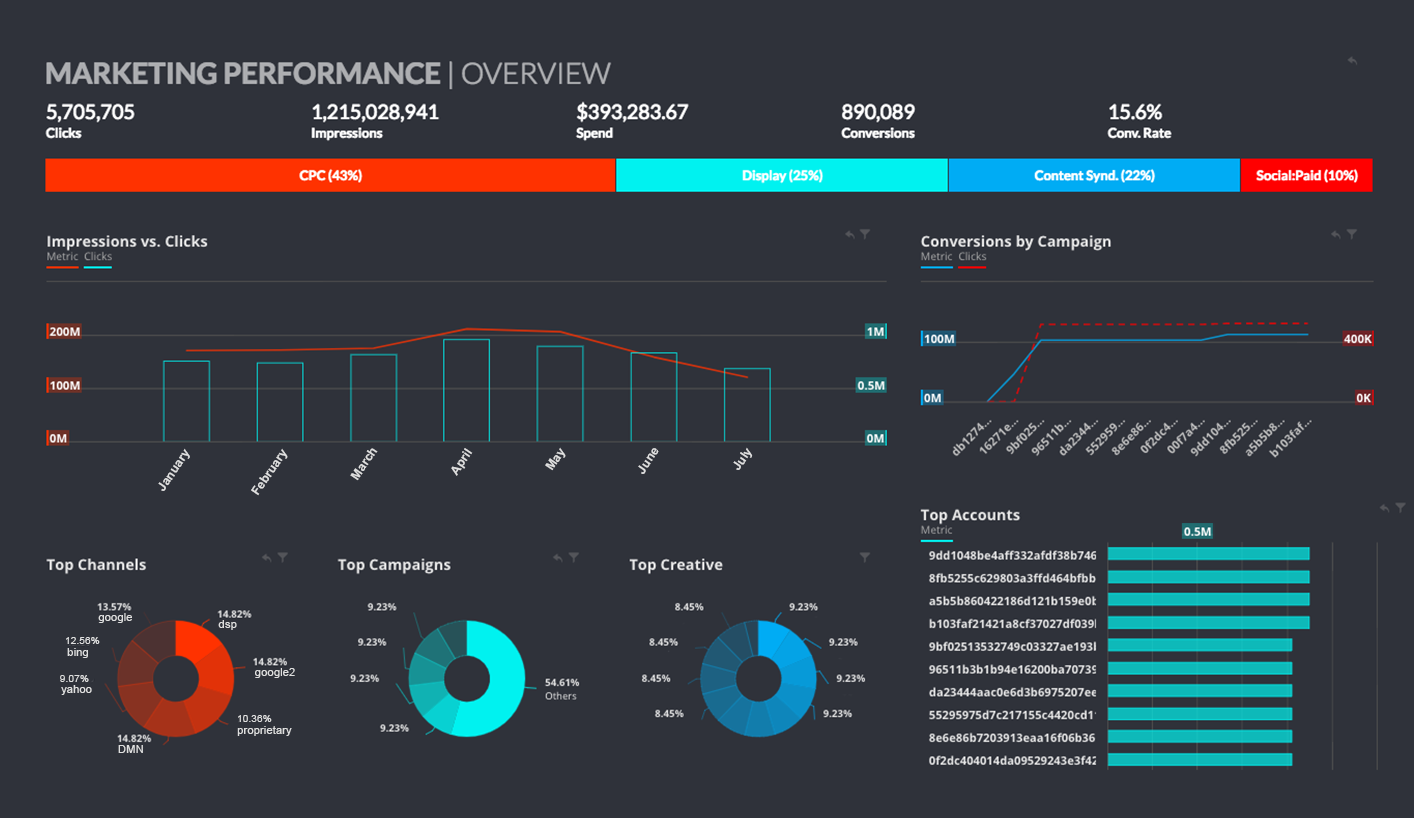 We were able to rethink, replatform and rebuild the entire product they'd been working on for three years, at half the price within 6 months. The product not only exceeded expectations in timeline and budget but delivers a superior experience. From a vastly improved UI to a scalability perspective, our client has confidence in their capabilities. Now the customer is able to visualize ROI at each customer level and break down on what campaigns performed better. Their sales team is able to progress their leads into customers through an automated opportunity pipeline. Their customer contact center is able to service their customers with appointment booking and payments directed on Salesforce through the integration with their EHR.
TECHNOLOGIES AND TOOLS
Salesforce Health Cloud, Marketing Cloud, Datorama, EHR, Authorize.net, Lightning, Apex
Southern California Healthcare Nonprofit offering hub services
CUSTOMER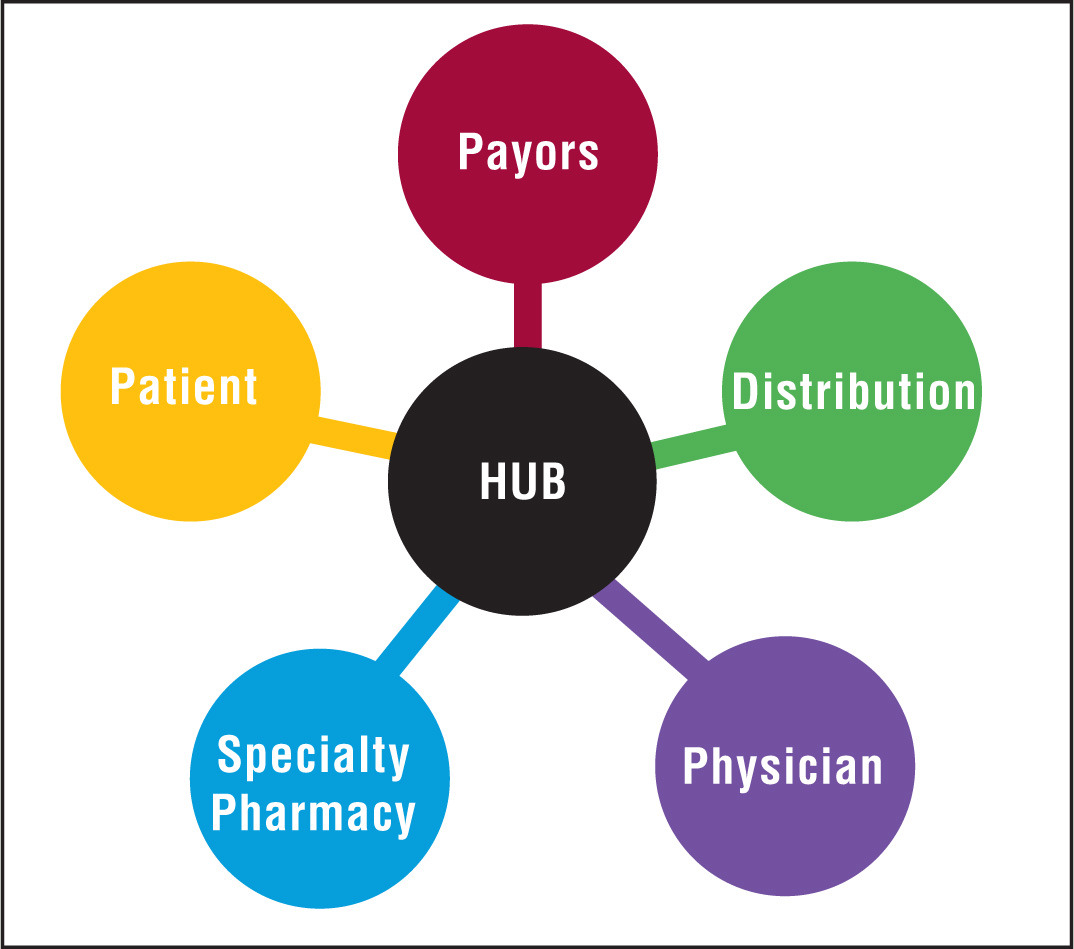 A southern California organization who provides hub services,acts as a liaison between insurance companies, patients, health care providers and pharmaceutical companies. They help in approving the novel treatments by the insurance companies and delivering them to the patients - improving overall patient outcomes.
See More
CHALLENGE
A blend of paper notes, excel sheets, and multiple client tracking systems were time-consuming and inefficient. Their existing CRM(Act) couldn't meet the growing business needs. On top of that, there were fundamental questions about their data integrity, the potential loss of information, and the quality of case management they were able to provide as their client base continued to expand.
SOLUTION
To support this growth, they realized they needed a single-platform solution that supported their workflow in three key categories -- solving three key problems:
Provider & Practitioner Management: How could they manage and support their partners better?
Case Management: How could they manage workload more efficiently?
Referral & Authorization Management: How could they still work effectively when processes get complicated?
While Salesforce's Health Cloud was the obvious baseline solution, this nonprofit believed the solution they were building could create value for other providers experiencing some of the same problems.
Taking the time to analyze and understand the capabilities of their solution allowed us to discover that it wasn't designed with scale in mind. To build an application that could scale and create the value they were looking for required us to build from scratch using Health Cloud as the base. Some key features they needed were not native to Health Cloud and would require custom development. Adisols implemented standardized processes to provide structure and templates -- these templates ensured greater accuracy in data and allowed clients, practitioners, and new employees all to onboard faster and with less room for error.
RESULTS
After a successful build and implementation, this nonprofit has grown and now has a dedicated team of in-house Salesforce engineers -- that Adisols brought up to speed and trained on best practices. We were able to eliminate unnecessary complexity in their processes and stood up their team for continual improvement.They are now able to meet the 7x growth they were faced with and deploy a solution that meets the needs for other providers. We also eliminated complexity and established processes that could be managed in-house and improved over time.
TECHNOLOGIES AND TOOLS
Salesforce Health Cloud, Act CRM, EHR, Lightning, Apex
Global Manufacturer of commercial and residential elevators
CUSTOMER
A Japanese firm that manufactures and installs commercial and residential elevators. Adisols's US partner implemented the product and Adisols provided offshore development resources.
See More
CHALLENGE
Client's quoting process was very cumbersome and ridden with errors and inefficiencies due to the complex nature of the product with a lot of dependencies and was hard to bundle up, price and sell.
SOLUTION
Adisols's team started implementing Apttus CPQ for the customer. Our team analyzed complex quotes that the customer put together in the past 3 years, list of issues and amendments done and came up with a simplified product list and categories. Then our team did multiple POCs to demonstrate various product setup models, pricing rules and worked with the customer's sales team to collect feedback along the way. After 3 iterations, we finalized the product and pricing setup using bundles with options. Adisols also completed integration with their SAP ERP system to tie into their billing, inventory and accounting.
RESULTS
The customer reported a dramatic reduction in opportunity to quote cycles from 4 days to less than half a day. They also reported faster deal approval, improved contract accuracy and greater customer satisfaction.
TECHNOLOGIES AND TOOLS
Salesforce Sales Cloud, Apttus CPQ, APEX Code, JavaScript, Visualforce.
Financial Services Cloud for a Wealth management firm
CUSTOMER
A New York based organization that provides financial consulting services to help their clients minimize investment risks.
See More
CHALLENGE
The Client used a Salesforce Community Cloud-based solution to provide investors and manufacturers with a platform for collaboration and data sharing for streamlined deal-making. Unfortunately, the platform ceased to meet user needs in full as they wanted more personalized collaboration, which required new user roles. However, the Customer couldn't satisfy those needs within their Community Cloud edition and didn't have a budget for switching the edition. So, they looked for a reliable vendor to customize their existing Salesforce solution.
SOLUTION
Adisols's started with creating new custom user roles. To make them functional, custom sharing logic was created by modifying the default sharing model. This enabled data sharing between the newly created roles. Then, Adisols's team enabled setting up data viewing permissions for different user roles individually.
To make new user roles appear as native within the collaboration platform, Adisols's team introduced code changes. At this task, the team collaborated with the Customer's in-house Salesforce developers working in different time zones. To ensure smooth cooperation and clear sharing of tasks, the work was structured in a way that each developer worked on the assigned code part, thus avoiding interference with the performance of other team members. When the developers finished their part of coding, code was automatically reviewed and merged, tested and deployed.
RESULTS
The Customer was able to deliver enhanced collaboration capabilities for users of their collaboration platform while remaining within the same Salesforce Community Cloud edition. As a result, they managed to boost client satisfaction and increase the ROI of their Community Cloud solution at the same time.
TECHNOLOGIES AND TOOLS
Salesforce Financial Services Cloud, APEX Code, JavaScript, Visualforce, Lightning
Sales and Service Cloud Implementation for a Global Bank
CHALLENGE
Lack of a geo-agnostic mechanism for accessing bank's internal information including products.
Lack of consistent and updated customer information across organizational touchpoints.
Lack of consistency and standardization in operations across geography.
Lack of a mobile solution to enable on-the-go business functions.
Lack of coverage for multi-channel connectivity.
See More
SOLUTION
Adisols deployed Sales and Service cloud to improve and support commercial activity of bankers,markets and the research team. For a user base of 300+ users in 4 countries, we provided solution for:
Core CRM for client management., activity management., outlook integration, mobile, CTI, integration with back-end systems, SSO, product setup.
Functionality for bankers to utilize opportunity pipeline, budget, bankers profiles to make it work for banking needs.
Functionality for marketers to build commercial agenda research.
Incorporated complex visibility rules to comply with local legal requirements.
Utilized a 'global template' to standardize business processes across lines of business in different countries.
RESULTS
The users reported easy access of information to users from any geography for any product with information connected to give a 360 view of the customer. Availability of an integrated pipeline across all products, LOBs and geographies helped standardize the business process. The customer also reported ease of operation through a standardized integration approach using ESB framework. Building the Global Template helped with a seamless transition to the new system thus enhancing the overall Change Management process.
The Next-generation Messaging Platform, Powered by MuleSoft & Salesforce
CUSTOMER
Over the past year, the California-based Healthcare System has transitioned from a legacy paper-based solution to PatientConnect (PatientConnect, a web-based medical record for an integrated health care delivery system) Messenger, a revolutionary approach to patient care team collaboration that both improve patient outcomes and lowers operational costs. At the core of this solution is Salesforce 1 Platform, which enables the communication between staff and MuleSoft's Anypoint™ Platform, which seamlessly connects on-premise, cloud, and mobile applications in a highly available and HIPAA-compliant environment.
See More
CHALLENGE
Healthcare System is among the nation's leading academic medical centers, with more than 550,000 patient visits and 30,000 admissions each year. To ensure close communication between the 7,000 staff members who support patient care, Healthcare System was previously using a homegrown paging system. The system was robust, but it had its drawbacks. Communication was one-way and text-based, requiring doctors to call back for additional information, slowing the flow of information and response to patients. It was difficult to coordinate across care teams as messages were not saved for future reference. In addition, sending messages via the pager network was not HIPAA compliant. Finally, team members had to carry a pager around with them in addition to their mobile devices, which was cumbersome and expensive.
"Our staff was being asked to use technology that was more than 25 years old," said a senior MD, "We knew there had to be a better way."
SOLUTION
Adisols, using Salesforce and MuleSoft, developed PatientConnect Messenger, a next-generation messaging platform, which securely integrates patient information across key systems. To build PatientConnect Messenger, the Healthcare System needed to connect its Epic EMR to nonclinical systems. They also needed a place to store and access patient information and messages being sent between staff. They selected Salesforce to provide them with a single view of the communications about the patient and test results. Salesforce also enabled communication between patients and their attending doctors and nurses. This revolutionary approach to patient care messaging combines aspects of social networking sites like Twitter and Facebook, in a safe, secure, and HIPAA-compliant environment.
PatientConnect Messenger now works as a paging system for Healthcare System staff across the web and mobile platforms.
PatientConnect Messenger tags all messages to the sender, recipient, and patient and stores this information, both text, and images, under the patient account. Multiple threading and indexing of messages enable the care team to see, in one place, all messages that have been exchanged. Since Salesforce meets all patient health information standards, the Healthcare system can collaborate around this patient data in a HIPAA-compliant environment. To provide a single view of the patient, it was necessary to integrate data from several different systems, both on-premises and in the cloud. MuleSoft's Anypoint Platform was able to meet the Healthcare system integration needs with a hybrid approach, connecting to on-premise and cloud applications, within the Healthcare system's secure environment. Anypoint Platform ensures absolute data integrity and security. And above all, it is highly available and scalable.
"We chose to partner with Adisols and MuleSoft because of its ability to connect clinical and non-clinical systems, both on-premise and in the cloud," said Healthcare System's IT Lead. "Anypoint platform allows us to connect Epic, Salesforce.com, and mobile and paging systems into one seamless solution."
RESULTS
Following a successful pilot implementation, Healthcare System is now rolling out the PatientConnect Messenger platform in its entirety. "The solution Adisols developed has made a tremendous difference to how our patient care teams interact with one another," concluded Senior MD. "Increasing the flow of rich information in real-time will ultimately improve patient outcomes."
TECHNOLOGIES AND TOOLS
Salesforce Health Cloud, EPIC EHR, Mulesoft ESB, APEX Code, JavaScript, Visualforce, Lightning